Low N 150PPM graphite petroleum coke
Payment Type: L/C,T/T,D/P,Paypal,Money Gram,Western Union
Incoterm: FOB,CFR,CIF,EXW,FCA,CPT,CIP
Min. Order: 100 Metric Ton
Delivery Time: 15 Days

-- Carbographite
Product Description
Carbo graphite group was founded in 1992, specialized in manufacturing and marketing graphite Petroleum Coke, Calcined Petroleum Coke, GRAPHITE ELECTRODEs, electrode paste, and Refractory production.

Our company produces 250,000 tons of Calcined Coke, 200,000 tons of electrode paste, 30,000 tons of GRAPHITE ELECTRODEs and 20,000 tons of refractories every year.
We have exported to Russia, Iran, Turkey, UAE, Egypt, Ukraine, Malaysia, Pakistan, Indonesia, Korea etc. And our products promote their steel smelting and making strongly.
Product introduction
Graphitized Petroleum Coke is made from high quality petroleum coke under a temperature of 2800-3000℃.It is widely used as the recarburizer for steelmaking metallurgy industry to produce cast, high quality steel,special steel or other related metallurgical productions, it has a lot of advantages like high fixed carbon content,low sulfur content and high absorb rate.

Besides,it also can be used in plastic and rubber production as an additive.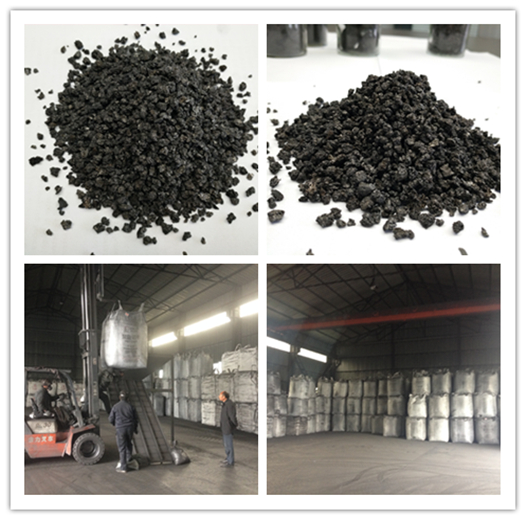 Rongxing Group is China's leading supplier dedicated to providing its customers with the quick quotes, superior quality CPC products, competitive prices and fastest possible deliveries of carbon metallurgical materials and solutions. Founded in Zhengzhou in east-central China in 1992, with over 20 years of expertise in carbon metallurgical industry, the company is committed to research & development, and providing a range of high quality, innovative, cost-effective carbon metallurgical products and solutions.
At present, its main products are GRAPHITE ELECTRODE,electrode paste, Calcined Petroleum Coke and semi coke. The annual production capacity of GRAPHITE ELECTRODE, electrode paste, Calcined Petroleum Coke and semi coke reaches 80,000 tons, 200,000 tons and 250,000 tons, 1000,000tons respectively.
As a ISO9001:2016 certified supplier, possessing sophisticated production lines and inspection equipments, providing diverse lines of carbon metallurgical products backed by expert R&D technical support, we develop closer customer relationships and taking on a larger role in the total supply and manufacturing chain.The diverse products include carbon materials and graphite materials.
Exporting first-class carbon metallurgical products to the world as a mission, as a pilot enterprise of One Belt and One Road initiative pilot enterprise, Rongxing Group grasps the opportunity to vigorously develop overseas markets. Our Calcined Petroleum Coke products have been exported to Europe, Asia, Africa, South America and Middle Eastern countries, which enjoys good reputation.
Calcined Petroleum Coke is a critical ingredient in the production of aluminum. It is created by placing high quality raw "green" petroleum coke into rotary kilns, where it is heated to temperatures between 1200 to 1350 degrees C (2192 to 2460 F). The high temperatures remove excess moisture, extract all remaining hydrocarbons and modify the crystalline structure of the coke, resulting in a denser more electrically conductive product. In a matter of hours, Calcined Petroleum Coke is cooled from 1350 degrees C to less than 200 degrees C, when it can be safely handled and transported to storage silos or placed directly into shipping containers, trucks, railcars, barges or vessels.
The CPC's strength, density and size also make it ideal for the production of:Aluminum , GRAPHITE ELECTRODE , Steel and Titanium dioxide.The main use of CPC is in the production of anodes for the Aluminum Smelting process. 70 - 80% of CPC is for the Aluminum Industry. The reason for use in the Aluminum Industry is for conductivity. Another use for our CPC is TiO2 production which accounts for about 15% of the CPC consumption.
【Specification of Calcined Petroleum Poke for Carbon Additive】
Item Data
Fixed carbon >98%
Ash <0.43%
V.M <0.7%
Sulfur <0.70%
Resistivity 450-550Ω
Nitrogen Content <9200ppm
Real Densisity 2.08-2.16g/cm3
Raw Material Pet Coke
Shape Granular and Powder
Granularity 0-1mm,1-3mm,1-4mm,1-5mm,3-8mm,5-10mm
Application Additive Carbon
Packing Ton Bag (Mt)
Rongxing Group has a strong customer focus and a long history of working collaboratively with customers to provide technical support and solutions for our customers and suppliers, particularly those associated with the aluminum industry.
One-stop logistics and trading;
Our logistics operations work to ensure on-time shipment of products directly to our customers across the world's transportation routes. This minimizes risks and ensures that deadlines are reliably met.
Smelters produce and consume large numbers of anodes. Consistent anode quality is critical to maintain a stable aluminum smelter operation. Although all anode plants use the same basic process for the production of anodes, differences in process and equipment affect anode quality.
Supply interruptions and inconsistent quality of CPC can disrupt smelting operations and erode profit margins. Emerging supply and quality constraints can threaten a smelter's success.
FAQ
Q: Do you provide samples?
A: Yes, 1-2MT sample order are avalilable for your side to check our quality.
Sample order delivery time will be 5-7days.
For such small order could choose shipping by air or express.
Q:Delivery time?
A: Geneally, we have goods in stock.
The quantity less than 100MT, delivery time is about 10-15days.
If more than 100MT, the delivery time will about 20-30days.
Exactly time we could confirm depend on order condition.
Q: What is your trade terms and payment method?
A: Trade term accept FOB, CFR, CIF, EXW, etc.
Payment method usually by T/T, L/C,Western union,Paypal etc.
Also can choose other way, we could discuss.
Q: How can i get the price early?
A: If you could provide the quantity, grade, size and such specificaiton,
we could quote you less than 12hours once see your inquiry
If you do not know this information, we need contact and confirm then quote to you.
Notice
Please note that the price on website is a rough range price.
The actual price will depends on raw materials,exchange rate, market
and the order size, grade, quantity and so on.
If you do need the goods, contact us freely. Glad to cooperation with you,Thanks !
Your email address will not be published. Required fields are marked *